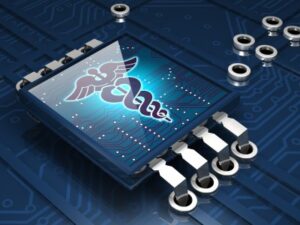 The entire architecture around the modern endpoint has changed. This is truly become evident within the healthcare field. Associates, doctors and administrators are all processing healthcare information in completely new ways. IT consumerization and mobility have certainly played a big part through all of this.
The evolution of the healthcare environment, however, is never truly complete unless we take a look at security considerations. How has the endpoint evolved to simplify security? How are we delivering workloads and applications much more efficiently? Finally – how has virtualization created the next-generation endpoint environment?
In working with some of the country's largest healthcare providers – we've see a new trend evolve. IT and security directors are looking at desktop and application virtualization from a new perspective. We're going from virtual desktop delivery – to virtual "workload" delivery. The difference? The desktop doesn't really matter.
You've got an employee workstation with a nurse who just signed in. She's using a Sasmsung Chromebox where she has direct access to:
- Web applications
- Legacy applications
- Cloud storage and data
- Windows desktops
- Windows applications
Here's the amazing part – she doesn't need a single client to launch any of this. Technologies from both Citrix and VMware are now enabling the direct use of HTML5 solutions. Citrix, for example, allows you to deliver entire applications and even desktops through a browser. A user is presented their resources through a unified web portal, and then a new tab is simply