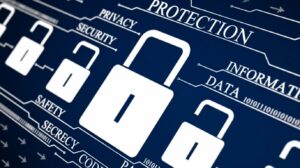 According to a new report by cloud security company CipherCloud, compliance is the single biggest concern for large organizations looking at cloud adoption.
The company surveyed its 100-plus large global customers and found that, for 64 percent, compliance was their top cloud security obstacle, followed by unprotected data for 32 percent.
Of those concerned most about compliance, 58 percent said that cloud services violated data protection laws in their country, 31 percent said they violated internal security policies, and 11 percent said they violated laws against moving sensitive data out of a country.
As a result of the data residency laws in particular, there were significant geographical differences in whether companies opted for encryption or tokenization.
CipherCloud's technology allows companies to use platforms such as Salesforce, Office 365 and Gmail while encrypting sensitive data and allowing the companies to control the encryption keys. And the encryption mechanism used still allows for some functionality to be preserved, including searching and sorting while the data is still in encrypted form.
However, some countries don't allow even encrypted data to leave their borders, and the solution there is tokenization, where the data is replaced by a random string of characters based on a look-up table retained by the company. However, this approach preserves less functionality.
In North America, tokenization is used for 15 percent of the data, while customers in Europe and the Middle East opt for it for 22 percent of protected fields, and Asia Pacific takes the lead