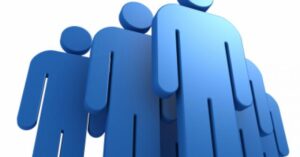 Cloud technology is the future for the business-world. According to KPMG, it's now used by most organisations. However, with this new technology come new risks for company information security, and it is important for HR teams to ensure that they update company IT policies to adequately protect business interests.
What's different about cloud computing?
Cloud systems are often different from the traditional IT infrastructure set up by a company itself because they are normally provided by a third party supplier, and so businesses do not have as much control over the cloud system as they would over their own IT infrastructure.
For these reasons, cloud computing raises new risks for company information security. For example, it can be difficult to trace the web browsing history of an employee who views the internet inside the cloud (as they may be accessing web-based email to move documents outside the cloud), and it is often possible with cloud environments for documents to be copied within the cloud and then pasted outside it onto a personal desktop.
Why does this affect HR?
For companies considering moving onto a cloud-based system (or for those who have recently done so), it is vital for their HR teams to ensure staff IT policies adequately cover the company in the cloud-era against the risks of employees removing company information for illegitimate purposes.
As a first step, HR should sit down with the IT team to ensure that they understand the technology and what is involved