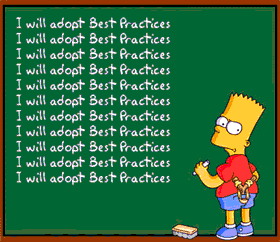 Cloud storage is a solution that users are driving IT organizations to use whether we want to or not. Just ask a sales person what they use. They will tell you how great it is and how they use it. As IT organizations, we need to take notice and understand the impact to our process and the effect to the data stored outside of our organization. Here are five things commonly misunderstood about cloud storage:
1. Account management – Access needs to be controlled and managed through periodic user account reviews. If users create their own access they may use personal information to set up an account. The IT organization would not have access to any of the company data the user has stored. Throughout the course of using cloud storage, users can provide others access, such as non-employees. However, failure to remove access of individuals may provide information that should not be shared or is sensitive. I recommend users review who they have provided access to every 6 months or at least yearly. The users need to review and remove any shared access no longer needed.
2. User termination management – When a user exits the company, a plan is needed for the cloud account and the data. This is an extension to #1 above. The termed employee should have their access removed from internal and external partners as part of normal off boarding. A plan for the data should be developed.