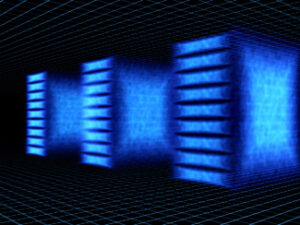 Microsoft on Tuesday trumpeted the release to manufacturing of Windows Thin PC (WinTPC), software that lets organizations repurpose their older PCs as thin clients. Microsoft plans to make WinTPC available for public download on July 1.
The WinTPC RTM doesn't include much in the way of new features, only minor tweaks such as a keyboard filter that prevents the use of common Windows key combinations like Ctrl +Alt + Delete as a security measure. WinTPC now also supports international keyboards and allows customers to use PCs using their existing Key Management Server (KMS) or Multiple Activation Key (MAK), Karri Alexion-Tiernan, director of product management for Microsoft Desktop Virtualization, said in a blog post.
WinTPC is a smaller-footprint, locked down version of Windows that runs a limited scope of applications, including security, management, terminal emulation, Remote Desktop and similar technologies. In Q3, Microsoft will add Forefront Endpoint Protection support to WinTPC, Alexion-Tiernan said.
WinTPC can also run Web browsers, media players, IM clients, document viewers, .NET Framework and Java Virtual Machine. WinTPC includes support for RemoteFX, a set of desktop virtualization features that allow video and other rich content to be delivered to desktops, laptops and thin clients.
What Microsoft doesn't want is customers running Office on WinTPC machines, and the software giant recommends that customers that use productivity apps opt for a full-blown PC.
Microsoft's goals with WinTPC are to lower VDI deployment costs and pave the way for customers to make thin client computing a bigger part of their desktop virtualization strategy, Alexion-Tiernan said. It's also a response to customer demand: In a recent industry survey, Gartner found that 60 percent of respondents are looking to switch old PCs to thin clients.
PCs running Windows Thin PC won't require Microsoft's Virtual Desktop Access license (VDA), which allows customers to virtualize home PC and kiosks that aren't covered by SA for an annual fee of $100 per device. However, the WinTPC RTM is only available to volume licensing customers with Software Assurance agreements.