Expertly meshed information technology and voice technology services are the perfect combination of near term problem solving and long term competitive opportunities for organizations today.  Delivered across a redundant and highly performing mesh infrastructure, mesh services have proven to lower or completely eliminate technology ownership problems, while improving the customer experience and productivity gains.  Industry leading technologies and technology talent are available in any fraction or combination to fit your exact operational and budgetary expectations.

Intellectual Property On Demand – meshIP
Make good decisions or bad decisions.  There are more advancing and powerful technologies available in the market than most organizations or executives stay keep abreast of – let alone effectively leverage or turn into a strategy.  The meshIP service offers technology seasoned experts to validate or map your technology strategy, address and achieve operational excellence, execute a winning financial strategy, or sales and marketing counseling to leverage the most advanced strategies and technologies.  Compare this service to a CEO, CFO, CIO, or CMO on demand.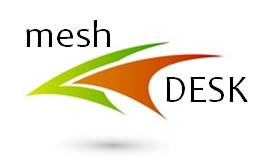 Consumable Desktop, Servers, and Cloud Applications – meshDESK
Spend too much to own, or only pay as you go.  Every day a host of advanced technologies and services improve in environments owned and operated by technology companies.  If you are not a technology company, chances are you are wasting money.  The meshDESK service takes responsibility for cost, compliance, and spending risk so you do not have to.  Leverage simple to access hardware, storage, applications, and security controls that can grow or shrink month-to-month.  Compare this service to your utility company relationship.  You only pay when you turn on the lights.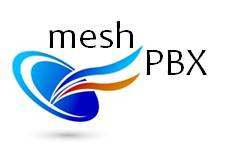 Highly Agile Voice Communications On Demand – meshPBX
If you are not communicating how your customers want your competitors will.  Aging systems and limited agility are proving to drive unnecessary reinvestment and long term capital risk.  Today, customers demand predictable voice and messaging access. Advanced voice technologies make this simple and possible.  The meshPBX service combines enterprise system functions with low cost network utilization, while incorporating voice to email and other messaging opportunities.  Compare this to 911.  When they need you, you are there.
Our mesh services are uniquely architected for sole proprietors and global enterprise utilization alike.  Desktop applications, storage, business continuation and security are offered at $99 per month per user.  meshPBX features and voice network utilization including long distance start at $29 per month per user.  Simply add or remove users as needed.   Please contact us today for a tailored evaluation and quotation.  The savings can start immediately and your competitive technology position is guaranteed to be future proofed.
800.759.3195