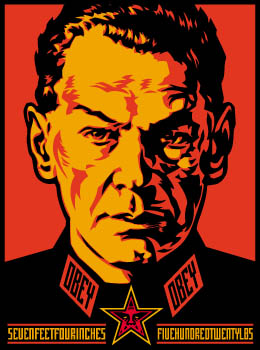 Today, it is no longer a question of when IT will align with business leaders, but how. That is the conclusion of a new report from Forrester Research, which describes the policies and procedures for implementing cloud computing in the corporate environment.
These are required, according to Forrester, because the traditional model of IT management under the rigid control of the IT department has now become restrictive and outdated. Business managers want the power to rapidly procure and provision the technology they need, unhindered by the diktats of an "authoritarian" IT department, say the firm's analysts.
"Underlying this new model of business and IT is a shift away from rules – IT specifying exactly what and how all technologies are adopted and applied to overcome business problems – to one of business working within a series of 'guard rails' that provide softer guidance on how best to select, choose, and consume cloud services," writes Forrester analyst James Staten in the report.
IT will maintain its strict rules for the technologies that matter at the core of the business, but will "bend" to enable the introduction of new private and public cloud technology. That will give the business executives that need it the greater autonomy that they seek.
There are three essential elements to this new approach, argues Forrester:
1. Create policies and rules based on what matters and where;
2. Revise lines of accountability and share responsibility in alignment with the policies and new rules;
3. Coach, collaborate and inspect to make sure that the new approach is effective and respected.
The rules for different applications will be grouped into "zones" based on risk – hence, rules governing the use of Plaxo or Linkedin will be very much less prescriptive than rules for using Salesforce.com. These zones will be based on:
1. Business opportunity;
2. Business impact and risk;
3. Technology complexity and risk.
Clarity on accountability and responsibility will bring the right level of control, believes Staten.
He says that businesses need to start today in order not to be left behind in the unfolding revolution over the next decade.
"Technology may be pervasive, and business execs know that, but to them, the IT organization is a drag on time-to-market and closed to their new ideas. But because technology is pervasive, your business will want to use it to succeed in a market of empowered customers, globalized competition and pricier resources," writes Staten.
"You want to help them succeed at this, and that means empowering them with greater ability to execute on their own, but to do so safely for the overall enterprise," he concludes.
Author: Graeme Burton
Source