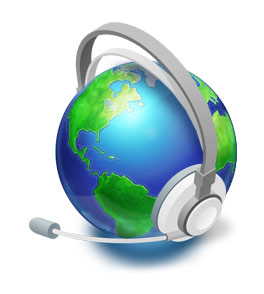 In the contact center space today, the cloud is having a significant impact. Not only does this deployment model offer lower cost and greater functionality, it can also open up a broader reach for those operating in nearly every industry. In a recent Contactual white paper, the company took a broader look at the two biggest affects of the cloud on the traditional contact center.
Cost Benefits of the Virtual Call Center
With the integration of the cloud in the contact center space, a number of companies are moving to launch the virtual call center. In doing so, they are enjoying a delivery platform that is much more affordable than the traditional brick and mortar approach. Organizations can now shift from CAPEX to OPEX, while smaller centers have access to functionality and features previously only afforded large enterprises.
The cost benefit has been touted by a number of different companies offering virtual call center technology and such benefits have been proven through extensive research. The topic, in fact, has been studied intently and leading research firms suggest that total cost savings in the acquisition, operation and maintenance of contact center operations have been in the 25 percent to 50 percent range.
Adoption of the virtual call center has been rapid in the small- to medium-sized business (SMB) space and the hosted model has proven itself to be a viable option. As a result of this success, larger enterprises and bigger contact center operations are adopting the virtual call center as a valuable business tool.
The Improved Virtual Call Center Agent
With the rise in the adoption of the virtual call center, we have also seen the increase in the use of at-home agents. The cloud is a key enabler for the at-home agent within the virtual call center as agents can easily and securely connect via the Web from nearly any location. And, as labor continues to be the largest cost associated with any call center, this move to reduce the overall costs associated with staff is one that is gaining momentum.
The at-home agent within the virtual call center delivers other benefits as well. In fact, successful at-home agent models have proven this approach can reduce agent attrition, with some studies showing attrition to be as low as 10 percent, compared with 25 percent to 45 percent in traditional centers. Lower rates for attrition drives significant cost savings, more satisfied agents and better overall customer service.
The virtual call center offers a full range of options to the small or large business seeking to optimize its customer service initiatives. The challenge is to identify the right mix for each business and implement an effective strategy for success.